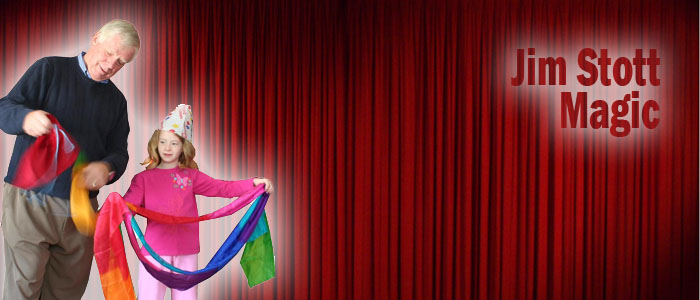 Magical Birthday Parties
Your child's birthday is one of the most important events that will happen in their lives. Children look forward to their birthday each year with eager anticipation. Why not make this year's birthday the one they will remember and talk about for years?
With over 35 years of experience in doing birthday parties for children, I can work with you in making this year's party a great success. Together, we can provide your child with the experience of a lifetime.
Each event includes the following:
Professional entertainment in your home
A fun filled event created especially for your child
Your child is the 'star' of the show
Every child receives a special 'Magician's Helper Certificate'
The show is interactive and will involve all of the children
Every child receives a specially made balloon sculpture at the end of the show
The show is entirely self-contained - all you need to do is sit back and enjoy the show
Downloadable party invitations provided free
Downloadable party planning guide provided free
Photo opportunities that you will want to record for prosperity!
Gala Package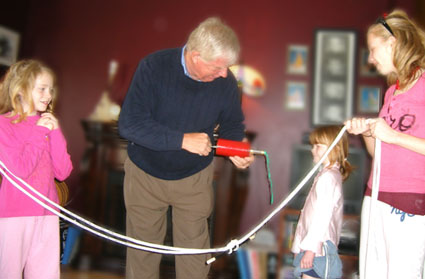 The Gala Package provides a 45 minute interactive magic show packed with audience participation, laughter, balloon animals, and magic all geared to making your child the star of the show. This will be an event your child will remember and talk about for years to come!
Deluxe Package
The Deluxe Package consists of everything in the Gala Package plus at the end of the show you can have your choice of having your child featured in either of these two illusions:
The Chair Suspension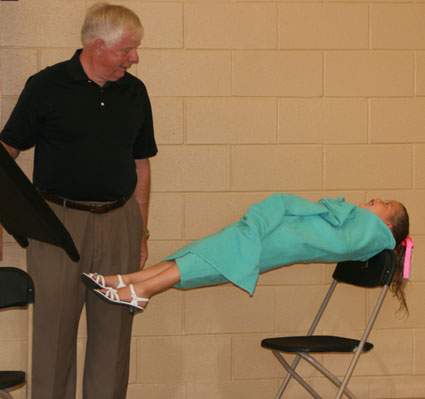 Your child is suspended in midair with no visible means of support. Only the 'magic words' keep him or her floating in the air!
Arrowhead Illusion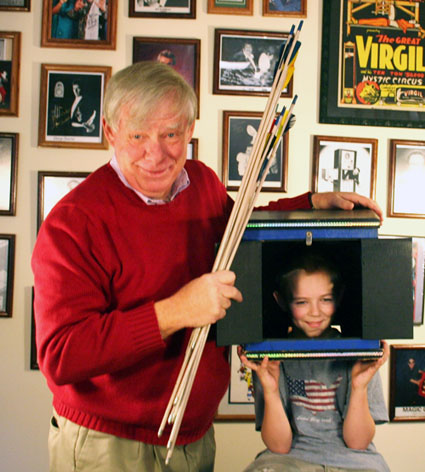 Your child becomes the star of his or her own television show as a box representing a TV is placed around his/her head. Arrows, representing television antennae, are thrust into the box. Instead of the arrows inflicting pain the box is opened to show that your child's head has completely disappeared! The children use the 'magic words' to restore your child's head. This illusion is recommended for children who are at least eight years of age.
The Super Deluxe Package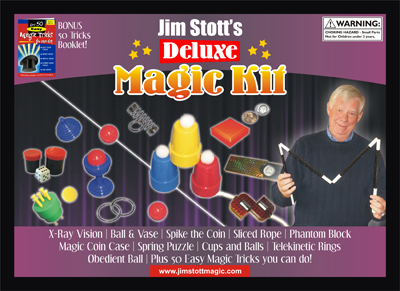 The Super Deluxe Package includes everything in the Gala and Deluxe Packages plus as part of the Grand Finale your child is presented with their very own magic set.
The Jim Stott Deluxe magic set makes an excellent gift for magicians of all ages. The set features tricks that are magical classics. Professional magicians selected time-tested tricks that are easy to do, yet completely baffling. Basic sleight of hand is taught, as are many baffling, nearly self-working tricks in the miracle class!
Included are the following popular Royal Magic products:
Ball and Vase
Cups and Balls
X-ray Vision
Sliced Rope
Spiked Coin
Phantom Coin
Magic Coin Case
And much, much more!
The thorough, well-written and profusely illustrated instruction book that accompanies the set makes learning these tricks easy. A bonus book, "50 Amazing Illusions," is also included, detailing easy tricks anyone can do with little or no sleight of hand, or special equipment.
In addition, the birthday child will receive one of Jim's 12" x 18" posters autographed to him or her.
Goodie Bags Now Available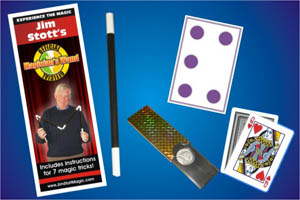 When you book Jim Stott for your birthday party, Jim can provide you with Goodie Bags for your guests. Each bag contains a magic wand with instructions for 7 tricks, plus a Magic Coin Slide, a Spot Card and a Two Card Monte trick! The bags are reasonably priced at $5 each. Please ask Jim about these when you book your party!
To Help You Plan The Perfect Party:
Download Your Free Party Planning Guide
Download Your Free Party Invitations (PDF version)
Download Your Free Party Invitations (editable MS-Word version)
Call Jim at 270-963-0850 to book your date and time!