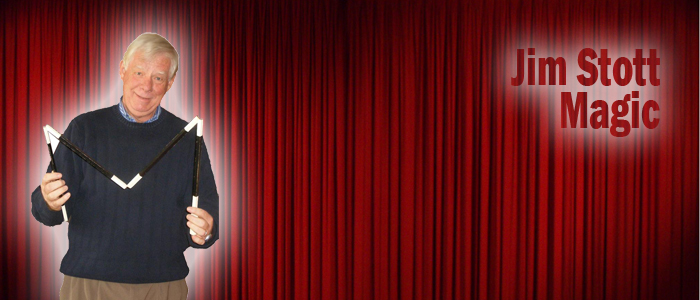 Jim Stott Magic
"GREAT PRESENTATION! As the president of the Jim Stott Magic Fan Club, I wholeheartedly endorse his shows. And I STILL want to know, "How'd he DO that?"
—Rae Charlton Wagoner
"Mr. Stott performed for my daughter's 6th birthday. He had all the kids mesmerized and he even had the adults laughing! He is an awesome performer and well worth every penny!!!"
—Amy Riley
"Awesome . . . Amazing . . . I laughed so hard my sides hurt . . . Absolutely the best entertainment I've seen in years . . . and Mrs. Williams hasn't been the same since you sawed her in half!"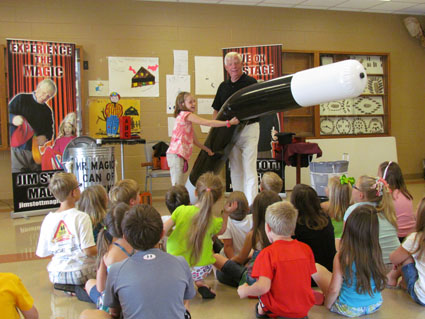 These are just a sampling of the comments Jim has received during his career in magic. If you are planning a party or event, Jim can work with you in making it a truly memorable occasion.
Whether it's a birthday party in your home, a large illusion stage show, a corporate or fundraising event, Jim has the background and experience to help ensure that your next event is the success you want it to be.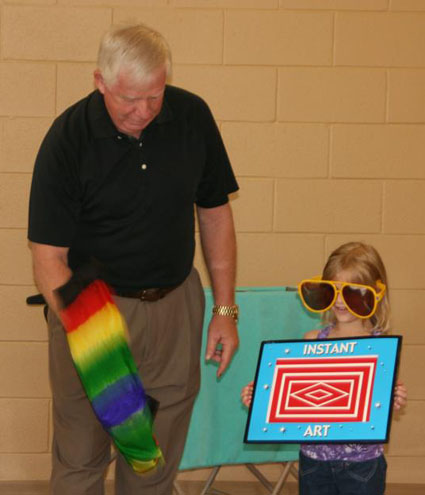 Each show is specially designed to meet your needs. Whether it's incorporating magic words for the birthday child, integrating your product with the magic, or emphasizing the importance of reading to children in your summer reading program, Jim will work with you in making your next program or event truly magical!